WGEM Sports At Six: Friday (January 20) Baseball Hall Of Fame Sportswriter Rick Hummel Returns To The Gem City To Offer Insight On The 2023 St. Louis Cardinals
Quincy High And Mizzou Grad Believes That The Redbirds Have to Bolster Their Starting Rotation This Season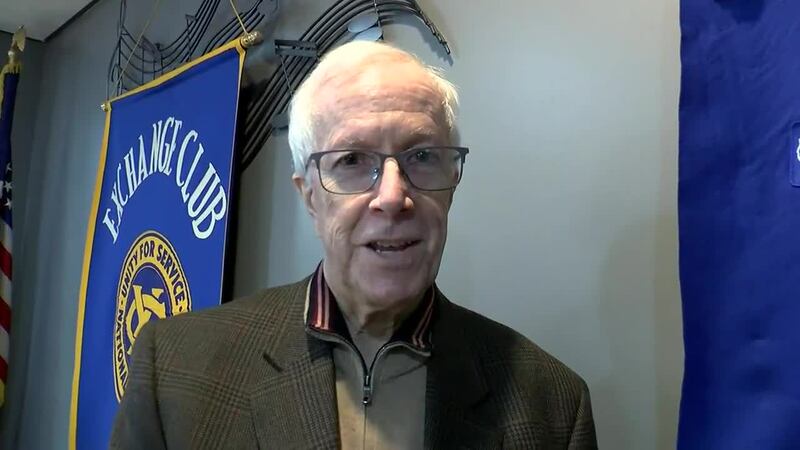 Published: Jan. 21, 2023 at 8:53 AM CST
QUINCY, Ill. (WGEM) - Baseball Hall Of Fame Sportswriter Rick Hummel returned to his old hometown earlier today to offer his keen insight on the game, and of course the St. Louis Cardinals as they begin to prepare for the upcoming 2023 season. Hummel officially retired a few months ago from the St. Louis Post-Dispatch after 51 years of writing about 'America's Pastime" as well as the Redbirds.
The Quincy High grad was in "The Gem City" once again to serve as keynote speaker at the Quincy Exchange Club's weekly meeting held in downtown Quincy. Hummel offered insight on the game in general, the Cardinals specifically, and even the (2022-23) QHS Blue Devils basketball team. Hummel also received a special award from the Quincy Exchange Club during their meeting. That award came in the form of a gift, which was actually a "lifetime membership" to the organization that meets at the Elks Club each Friday at 11:30 a.m.
It was also announced during the Quincy Exchange Club meeting that later this year, Hummel will be inducted in the Quincy University Hall Of Fame in April. During his youth, Hummel attended QU before transferring to the University Of Missouri. That's where Hummel continued his collegiate studies as a student at Mizzou's famed School of Journalism in Columbia. After a lengthy Q & A session with the members of the QEC on hand, the famed 76-year-old author took timeout to offer a little perspective on the Cardinals pitching staff as it currently stands. We'll have details...
Copyright 2023 WGEM. All rights reserved.