QPS presents Legend Award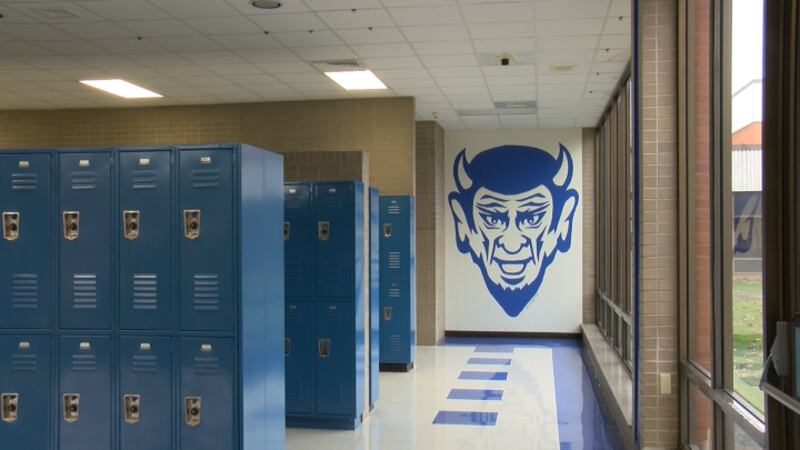 Published: Jan. 25, 2023 at 10:49 PM CST
QUINCY (WGEM) - Two legendary educators have been recognized for their work in Quincy Public Schools.
According to our newsgathering partners at the Herald-Whig, the School Board presented the Legend Award to the family of the late Paul Koscielski and to retired Rooney Principal Melanie Schrand at the start of Wednesday night's meeting.
"They're not only legends. They created a legacy within their families of Blue Devil spirit and Blue Devil pride. We see that because their children choose education or to support QPS in some way," Board President Shelley Arns said.
"If you ask any Quincyan who's been through QPS who are those teachers, those people who made an impact on you, that's what defines a legend," Superintendent Todd Pettit said. "All of our past teachers are legends in their own right. It's important for this School Board and as a community to honor them, their diligence and their legacy on QPS."
Koscielski's career spanned more than 30 years of work with students from kindergarten through 12th grade as a teacher, coach, dean and principal.
"His successes in educating children can probably be attributed to something teachers and educational leaders strive to do today, through creating relationships," Arns said in presenting the award.
Schrand's career spanned more than 30 years as a teacher and principal, starting in 1988 when she came to QPS as a sixth-grade teacher at Baldwin West.
"Her [Scrand's] priority was her students and fellow educators. She was constantly working to make their job easier, celebrate their successes and create a welcoming learning environment," said Arns, who taught at Baldwin during Schrand's tenure.
Schrand thanked board members for the honor, saying it was a privilege to be part of QPS.
"I love this district. I love my staff, my students, my families," she said. "Once a Blue Devil, always a Blue Devil."
Board members established the annual award in 2022 to recognize "long-term impact players" for the school district.
Koscielski and Schrand join last year's honorees – the late Bill Brothers, Bill Fessler, Dick Moore and Charles Akright – as recipients of the Legend Award.
In other action, board members:
Heard concerns from two members of the public about disparities in how QPS treats the high school boys and girls basketball programs and athletes.

Adopted the 2023-24 calendar calling for classes to start Aug. 16 and end May 21 if no emergency days are used.

Accepted the lowest of two bids for food and non-food items for the remaining 2022-23 school year.

Adopted updates to 27 district policies recommended by the Policy Reference Educational Subscription Service.
Copyright 2022 WGEM. All rights reserved.