Quincy curbside recycling program to end
Published: Feb. 24, 2023 at 5:19 PM CST
QUINCY (WGEM) - The city of Quincy wants to remind residents that their curbside recycling program will end on Friday, March 3 and will be replaced by a new recycling program.
Current recycling customers can set their empty bin on the curb the week of March 5th for crews to pick up, or they can keep it for personal use.
The city of Quincy said recycling bins are available for purchase for $15 while supplies last.
The new recycling drop-off sites are located at the Harrison Hy-Vee and Refreshment Services Pepsi. These sites will be available for public use on March 1.
The city said a third drop-off site will be announced upon finalization of a lease agreement.
The sites are open from dawn till dusk, 7 days a week, for residents to dispose their recyclables.
If you would like to purchase a bin call the Department of Utilities at 217-228-4580.
If you have any questions regarding the recycling drop-off sites, call the Department of Central Services at 217-228-4557.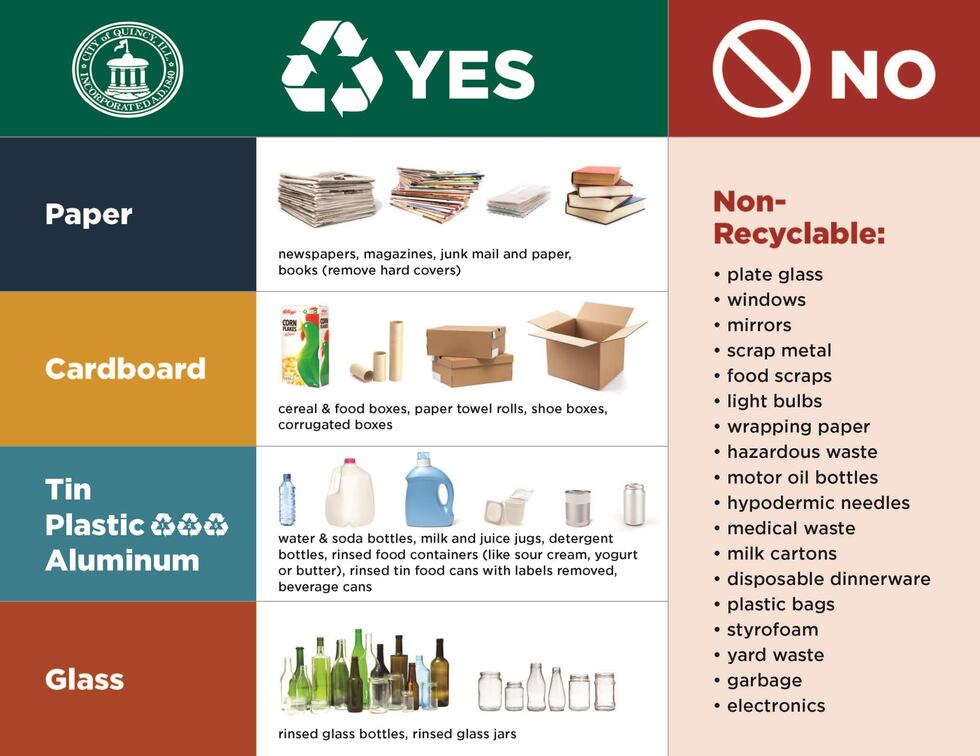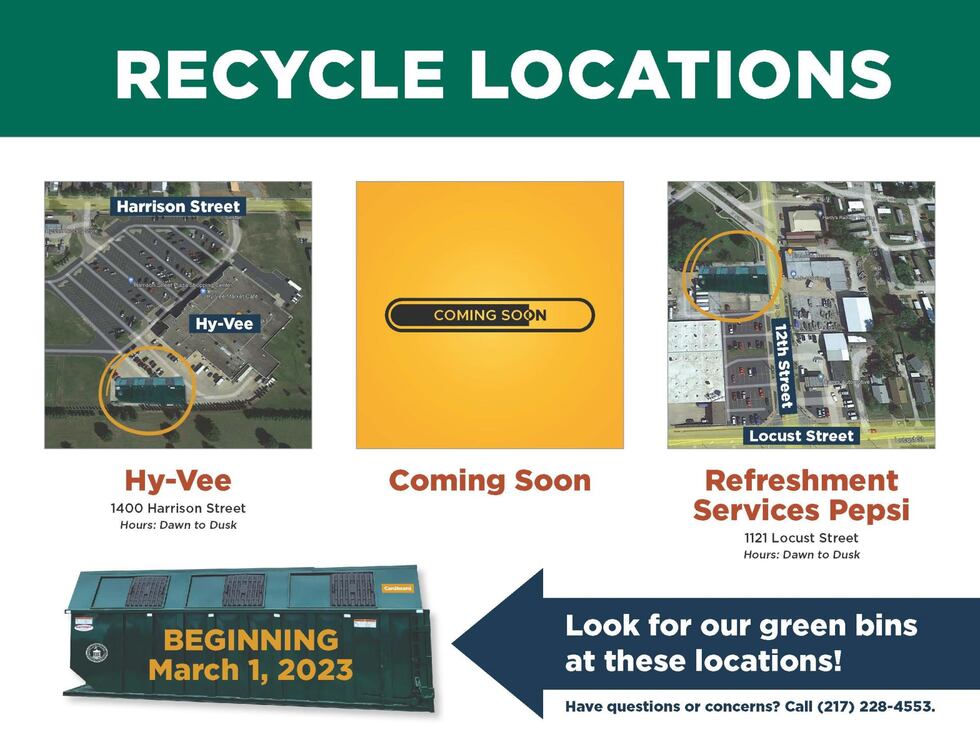 RELATED
Copyright 2023 WGEM. All rights reserved.