WGEM Sports At Ten: Friday (March 17) "Sports Extra" QHS Blue Devils Prepare For Consecutive Games On The Road Before They Face Palmyra In The Gem City
Blue Devil Centerfielder Evan Sohn And Pitcher/Outfielder Alex Logan Share Their Thoughts On The Team & The Challenges Ahead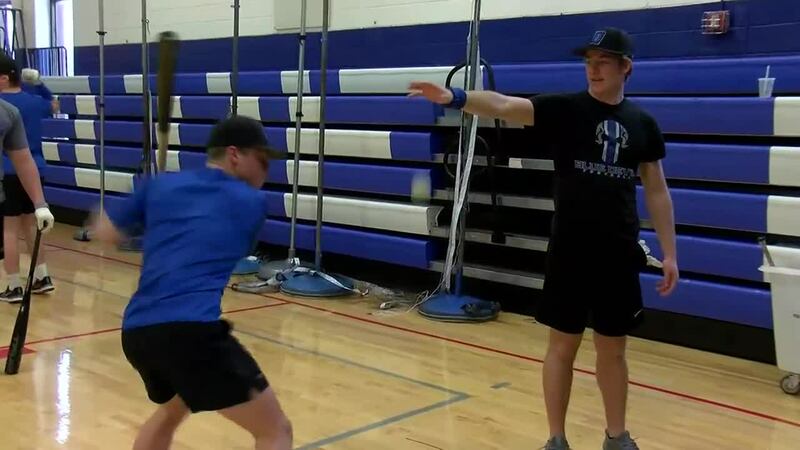 Published: Mar. 18, 2023 at 8:55 AM CDT
QUINCY, Ill. (WGEM) - With chilly temps and high winds making outdoor practices a challenge, the QHS Blue Devils baseball team continues to hold workouts indoors as they get ready for their second game of the season.
Earlier this week, Quincy lost their season opener, on the road, against Belleview West 9-0. The Blue Devils now face a tough string of road games before they host Palmyra in their 2023 home opener in "The Gem City!"
We'll have an update plus check in With Quincy outfielders Evan Sohn and Alex Logan.
Copyright 2023 WGEM. All rights reserved.