Tanninger Entertainment receives Tony nomination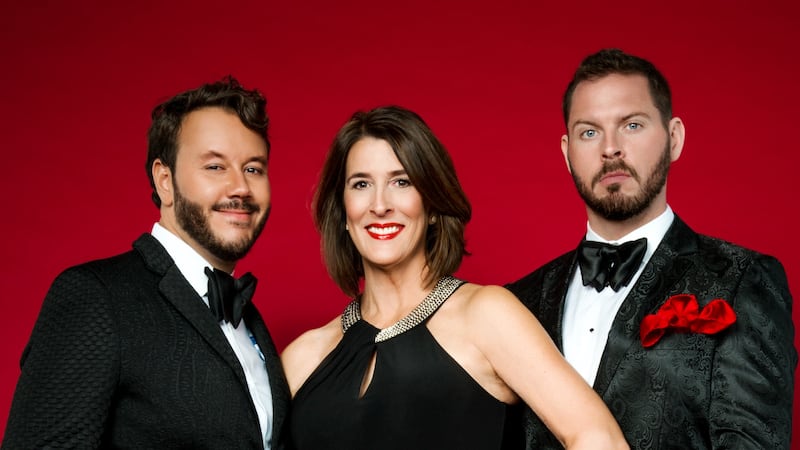 Published: May. 2, 2023 at 12:14 PM CDT
QUINCY (WGEM) - The American Theatre Wing announced Tuesday that the Tony, Drama Desk and Olivier Award-winning Tanninger Entertainment received a Tony nomination for co-producing the revival of Lorraine Hansberry's Broadway run of The Sign in Sidney Brustein's Window.
According to Tanninger, the show's Miriam Silverman was also nominated for Best Performance by an Actress in a Featured Play.
The Tony Awards will air on Paramount on June 11.
Tanninger reports the entire pre-Broadway run enjoyed sold-out performances at the Brooklyn Academy of Music. The 1964 play, written by Lorraine Hansberry and directed by Anne Kauffman, is currently playing at the James Earl Jones Theatre in New York City.
"We're grateful this revival has once again caught the eye of theatre lovers. Actors Oscar Isaac and Rachel Brosnahan help reimagine the themes of gender equity, art, sexuality, politics and even idealism so perfectly," said Tanner.
Tanninger Entertainment, with offices in Quincy and Tulsa, was co-founded in 2019 by Ryan Jude Tanner, Jay Krottinger, and Patricia Chernicky.
Tanner and Krottinger own The Patio Restaurant & Lounge in Quincy.
Previous Broadway credits include: PIPPIN (2013); A Time to Kill (2014); Waitress (2016); Come From Away (2017); and OKLAHOMA! (2019). Both PIPPIN and OKLAHOMA! won the Tony Award for Best Musical Revival. West End credits include Memphis the Musical (2015) and Come From Away (2019), which won the Olivier for best new musical.
Tanninger is currently co-producing the new musical, The Outsiders, based on the novel by S.E. Hinton and Francis Ford Coppola's motion picture. The show just finished a run at the La Jolla Playhouse in California.
Copyright 2023 WGEM. All rights reserved.