Governor Parson activates Missouri State Emergency Operations Plan in Knox County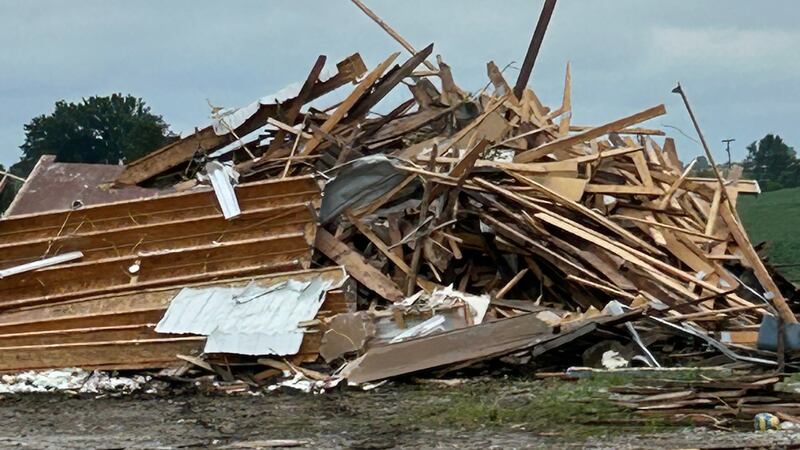 Published: Aug. 5, 2023 at 8:26 PM CDT
KNOX COUNTY, Mo. (WGEM) - Governor Mike Parson signed an executive order on Saturday, which activated the Missouri State Emergency Operations Plan.
Parson signed it in response to storms and severe flooding that has been impacting Missouri beginning on July 29, which includes Friday's EF-2 tornado in Knox County.
The tornado damaged and destroyed at least 35 homes and displaced around 16 people in Baring, Mo.
Tornados also struck in Ray and Saline Counties.
"Since July 29, Missouri has repeatedly been hit by severe weather and flooding that has damaged homes, businesses, and infrastructure," Parson said. "This ongoing weather system has also strained resources as first responders and public works crews continue to respond. We want to ensure that all necessary state resources are available as damaging weather continues to threaten Missouri communities. We are grateful for the work public servants, utility crews, and volunteers have been doing to support their neighbors. We urge all Missourians to follow local weather forecasts and to be prepared to protect themselves and their loved ones whenever severe weather threatens their communities."
The executive order will expire on Sept. 5.
RELATED:
Copyright 2023 WGEM. All rights reserved.