Published: Aug. 5, 2023 at 11:19 PM CDT
QUINCY (WGEM) - Sunday will start partly to mostly cloudy across the tri-states, however, showers will push from west to east across the area through late in the morning. A few rumbles of thunder cannot be ruled out with Sunday morning's rain. However, this will not be our threat for severe weather. We break for sunshine early Sunday afternoon, and that will allow instability in our atmosphere to build and help fuel stronger thunderstorms later in the afternoon and evening. Thunderstorms will likely spawn during the heat of the day on Sunday and enter the west and northwest part of the tri-states late afternoon.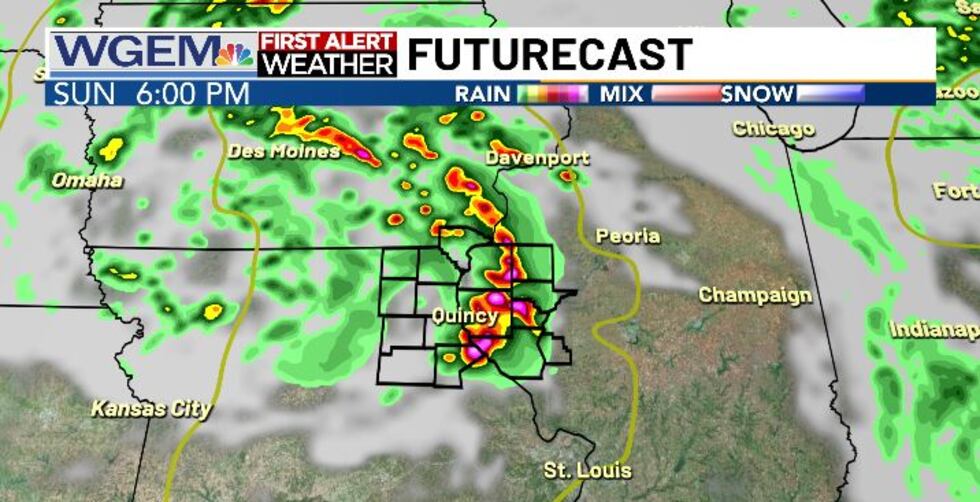 They will push eastward through Sunday evening, posing a severe threat for everyone in the region. A few of Sunday's thunderstorms could become powerful and produce strong damaging winds, large hail, and an isolated tornado. Of course, with Friday night's flash flooding in the northern tier of the tri-states, Sunday's thunderstorms also pose the threat for excessive rainfall and more flash flooding over the same places that saw severe weather and heavy rain. In fact, a large portion of the area is under a level 2 of 5 threat to see severe weather, with the highest threat occurring late Sunday afternoon and through the overnight.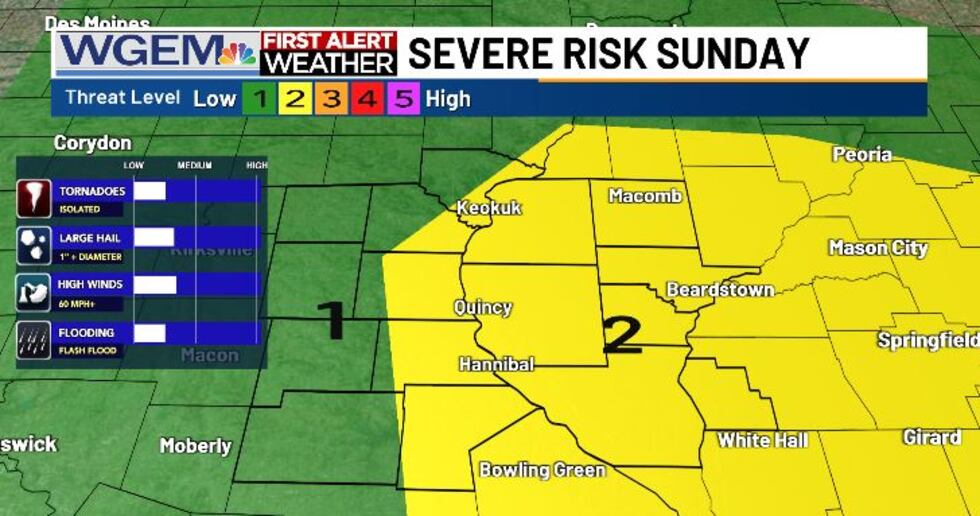 It is very important to stay vigilant and up-to-date on developing severe weather through Sunday, and in the event of flash flooding, turn around - don't drown.
Copyright 2023 WGEM. All rights reserved.