Severe risk Wednesday and temperature outlook
Published: Aug. 7, 2023 at 9:54 PM CDT
QUINCY (WGEM) - Tuesday begins with partly cloudy skies and temperatures through the day will be slightly below average, making for a perfect pool day. There is the chance for a stray shower or thunderstorm late afternoon and early evening. Wednesday brings the threat for strong to severe thunderstorms.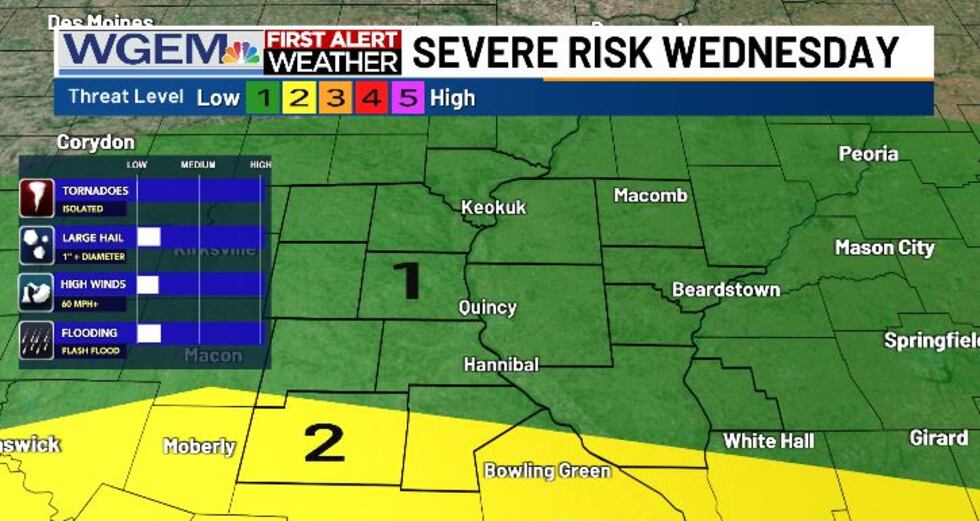 The timing of Wednesday's storms will be from late morning through the afternoon and into the evening. Our main concerns with Wednesday's storms are large hail, damaging winds, and flash flooding. A large portion of the region is forecast to see anywhere from half an inch to 1.5 inches of rain through the day Wednesday. Temperatures will run a good 5-7 degrees below average Wednesday due to the thick cloud cover and storms. Through the second half of the week, conditions become drier and sunshine returns to the forecast. Temperatures will also return to near average - which this time of year is in the mid 80s.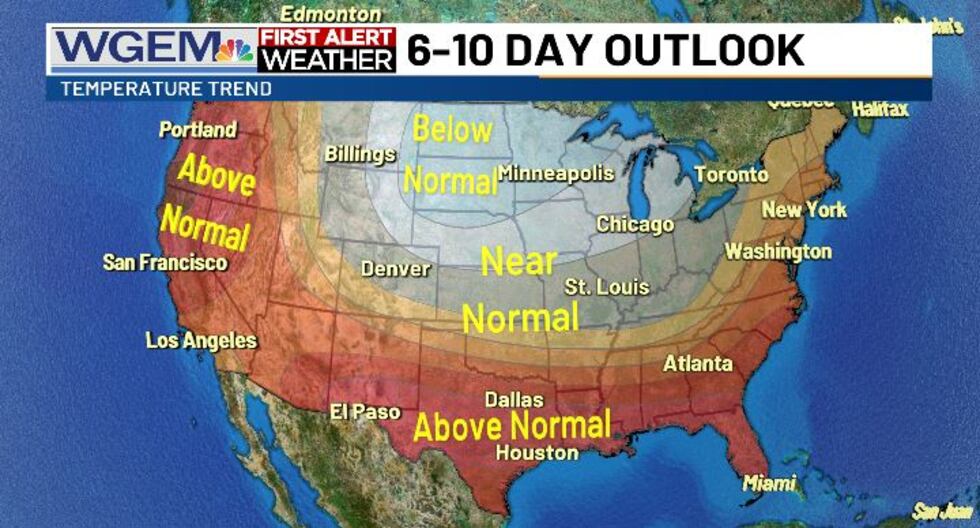 Over the next 6-10 days, temperatures are likely to run near to slightly below average across the tri-states. This time of year, the tri-states is normally just starting to close-out the hottest days we see throughout the year. Average daytime highs begin to drop from the mid and upper 80s in early August, so to see a trend of slightly below normal temperatures means temperatures will likely hover in the low to mid 80s through mid-August. This means we will likely not see a heat wave in time for the start of the new school year.
Copyright 2023 WGEM. All rights reserved.