Storms Sunday; A comfortable start to next week
Published: Aug. 12, 2023 at 11:00 PM CDT
|
Updated: Aug. 13, 2023 at 5:56 PM CDT
QUINCY (WGEM) - Sunday remains a First Alert for unsettled weather, including the chance for a few strong to severe thunderstorms. Expect several rounds of showers and thunderstorms today with conditions remaining mostly cloudy. The first round will push through the region late morning into early Sunday afternoon although it may diminish in intensity as it approaches from the west. Temperatures may struggle to reach 80 degrees in areas that see clouds and occasional rain today, so expect temperatures in the mid to upper-70s to near 80 degrees in some areas that remain a little drier.
More rain and thunderstorms are possible later tonight as a cold front approaches the region. Large portions of the viewing area remain in either a threat level 1 or threat level 2 (far southwestern tier) out of 5 for severe weather today. The main threats would be gusty winds and hail. Some areas may also see torrential rains, especially with any heavy thunderstorms. After the cold front passes we will see a taste of fall weather as temps moderate into the 70s with cool overnight conditions and what looks to be a dry stretch to start off the new work week.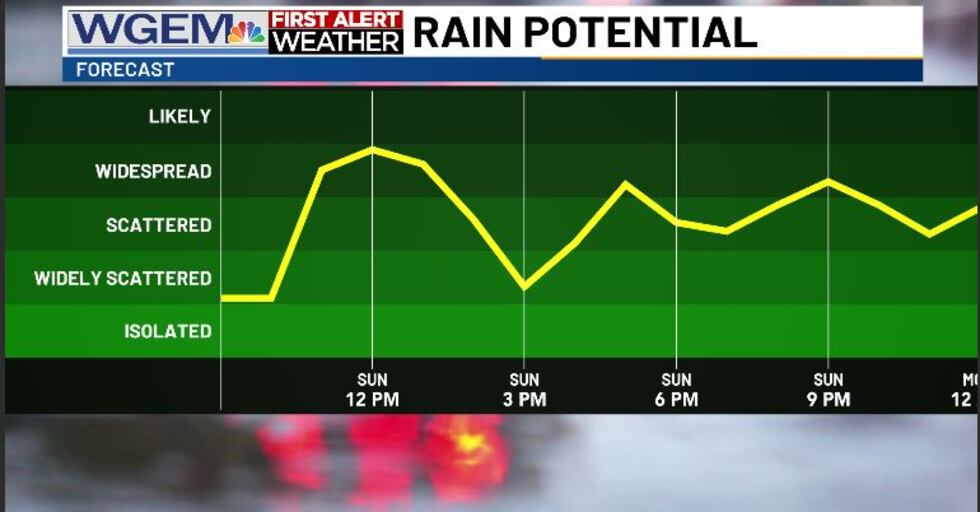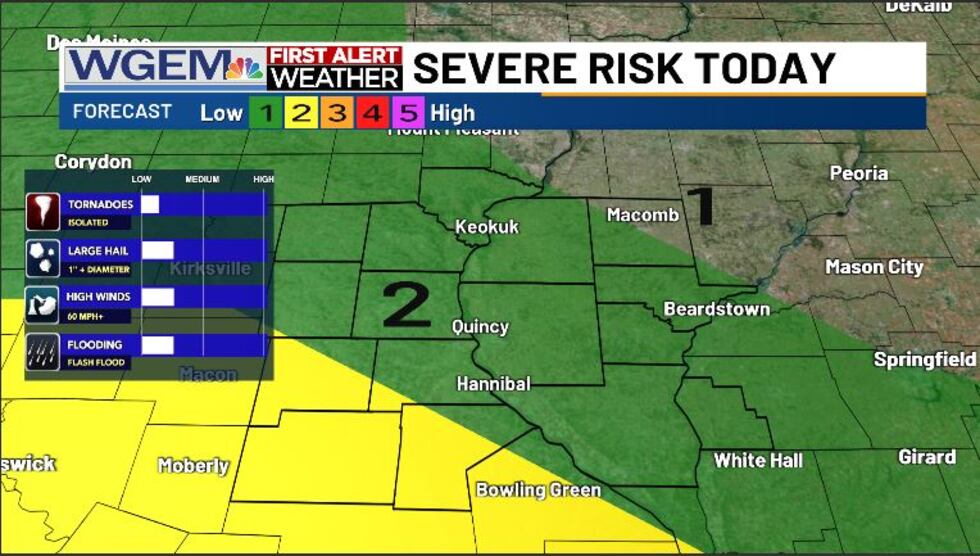 Much of the region is expected to pick up half an inch of rain, with some places exceeding an inch of rain by Monday morning.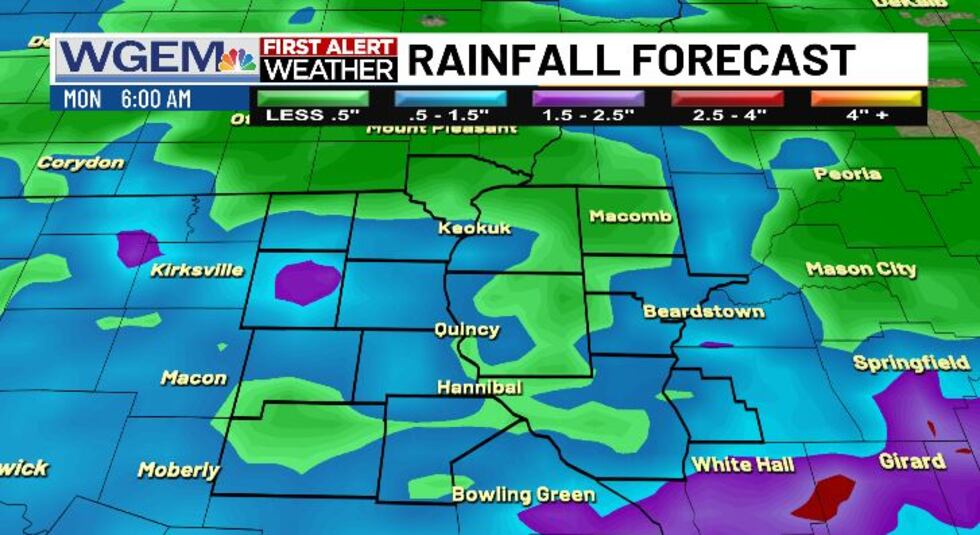 High pressure settles in behind Sunday's storms and clears the Tri-States out for much of the work week. While some clouds and light rain may linger after the passage of the cold front early Monday, clearing skies and breezy conditions will follow what could be a more unsettled morning commute, particularly in eastern sections of the viewing area. Daytime highs early next week will hover in the mid-70s and lows will dip into the upper 50s, teasing us with a so-called "Fool's Autumn." There is a slight chance for thunderstorms late Wednesday night. Thereafter, we see abundant sunshine with gradually increasing temperatures. Conditions become more seasonable for mid-August nearer to the weekend, as highs return to the mid-80s.
Copyright 2023 WGEM. All rights reserved.