Weak cold front slides through Wednesday night
Published: Aug. 16, 2023 at 4:49 PM CDT
QUINCY (WGEM) - Wednesday evening features abundant sunshine, however, a few clouds will roll in overnight. These clouds will be associated with a weak cold front that slides through before sunrise Thursday. With it being weak in nature, it will not have much of any precipitation across the region, and the tri-states should remain partly cloudy throughout the night.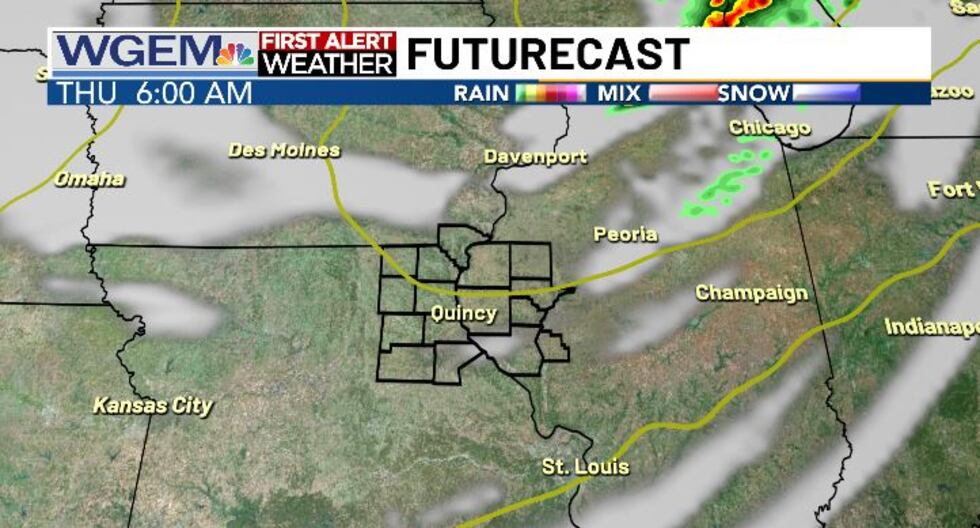 High pressure takes control Thursday as temperatures remain slightly below average. Temperatures dip into the 50s across the area Thursday night, so it will be the perfect time to give the A/C a break and open the windows.
Abundant sunshine continues through the weekend as high pressure dominates the Midwest. Temperatures jump into the mid 90s by the end of the weekend, so it will be important to stay hydrated, check in on children taking part in fall sports, limiting time outdoors during the heat of the day, and seeking as much air conditioning as possible. It's also imperative to look before you lock!
The 6-10 Day Outlook released by the Climate Prediction Center Wednesday afternoon shows tri-states has a solid chance of seeing temperatures above average. This likely means temperatures near or above 90 degrees, as our average daytime highs still run in the mid 80s this time of year. Along with this, dry weather is expected, which will mean worsening drought across the region.
Copyright 2023 WGEM. All rights reserved.