Fall Sports and Excessive Heat
Published: Aug. 17, 2023 at 7:18 PM CDT
QUINCY (WGEM) - As summer comes to a close and schools reopen, many students are gearing up for fall sports. Student athletes are often eager to represent their schools in sports rivalries.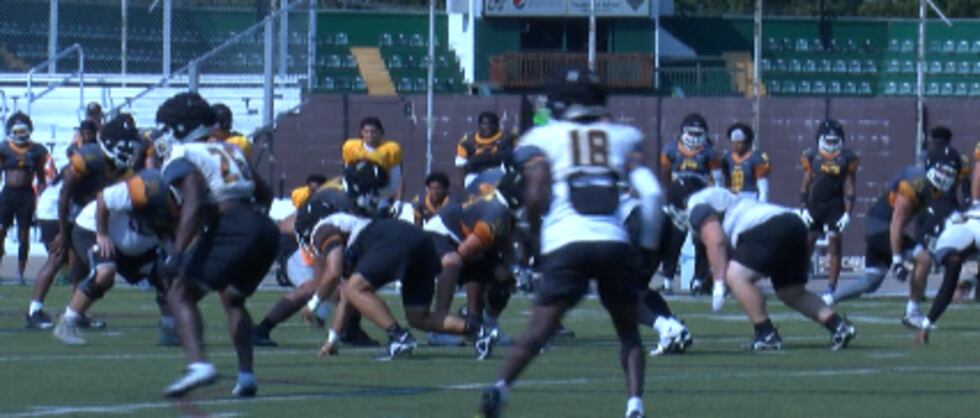 Hours of strenuous physical activity alone can take a toll on players on the field. However, one thing that many students overlook when playing fall sports is excessive heat that lingers into the new school year.
Gary Bass, Head Football Coach at Quincy University, explained how long into the school year excessive heat and heat-related illness is a concern for his football team. "I'd say the first month, for sure. Outside of that, a month-and-a-half or so," Bass said. "When you start getting into late September, early October, it really goes away for the most part."
Student athletes normally don't suffer the effects of heat-related illness right away, which emphasizes the importance of staying hydrated and eating properly. If proper precautions aren't taken, they could suffer from heat-related illness.
Bass described the various symptoms of heat-related illness that student athletes face on the field.
"People stop sweating, I think that's number one," Bass said. "I tell kids all the time 'If you get cottonmouth, you got to worry about that,' then outside of that, it's just them being dizzy or making sure that they can more around not have any issues.".
Summer heat can persist well into the new school year, which poses a risk for heat-related illness among student athletes and can last through early October.
Temperatures are expected to jump well into the 90s this weekend and through a good portion of next week, which emphasizes the importance of student athletes being preventative against heat-related illness.
Copyright 2023 WGEM. All rights reserved.