Published: Aug. 26, 2023 at 11:25 PM CDT
QUINCY (WGEM) - After Saturday's stalled front moved south of the region, clouds began to clear-out from north-to-south. High pressure is settling in from the north, which will set the stage for lower humidity and cooler air heading into Sunday.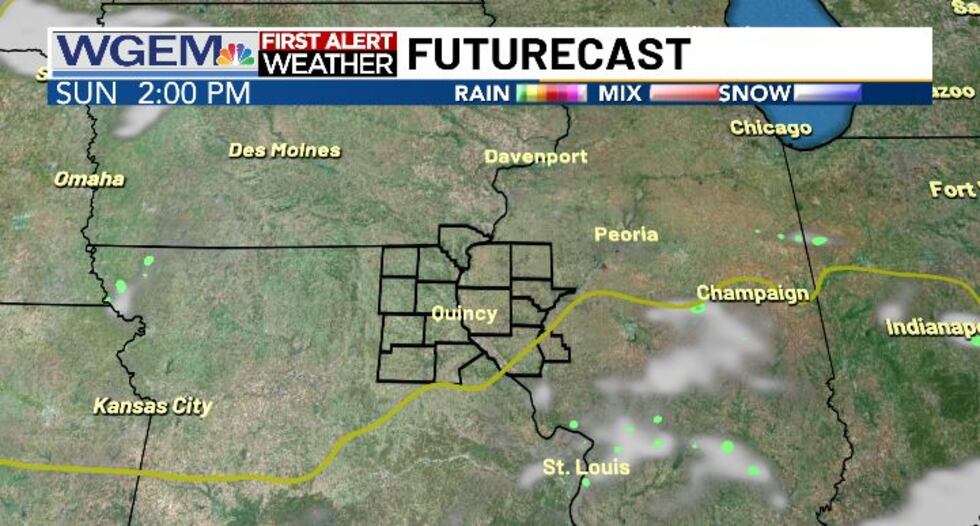 Daytime highs will run in the mid 70s across the northern tier of the tri-states on Sunday, but for our southern counties, a few places could touch 80 degrees, which is still comfortable for this time of year. With radiant sunshine in place, Sunday will be the perfect day to get outdoors, however, it may be a tad chilly for the pool.
Clear skies continue into Sunday night, and temperatures across the board will fall into the mid and upper 50s, so go ahead and give your air conditioners a break! Abundant sunshine continues through the entirety of next work week, and temperatures will slowly rise into the mid 80s by Tuesday.
We won't see temperatures run above average across most of the tri-states until Friday, when most of the region flirts with highs in the upper 80s. There is a chance that 90 degree-temperatures try to make a return heading into Labor Day weekend, but mainly sunny skies will continue to dominate the region. This will be great news for planning outdoor activities, but terrible news for our ongoing drought.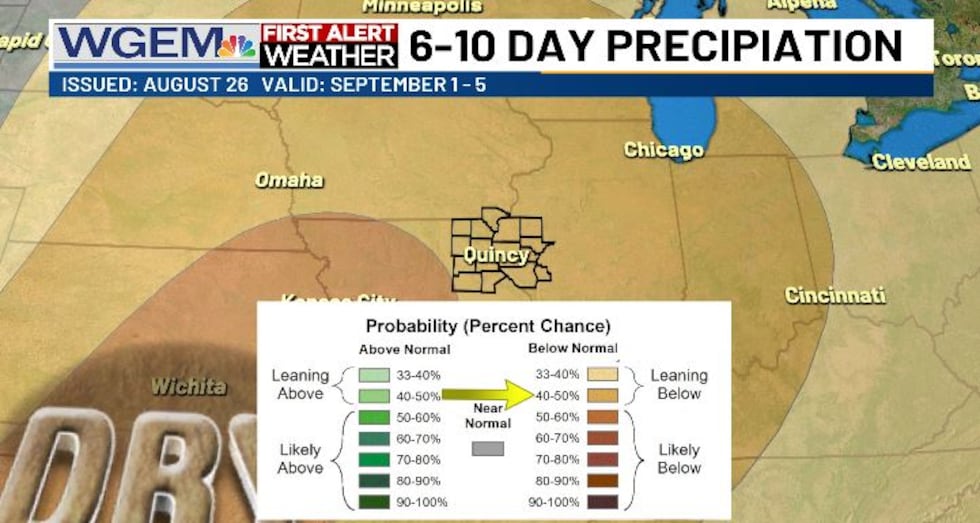 In fact, on Saturday, August 26th, the Climate Prediction Center predicted a near 50/50 chance for below normal precipitation over the tri-states through the next 6-10 days. In addition, there's better than a 60% chance that temperatures run above average during the same time frame.
Copyright 2023 WGEM. All rights reserved.