Meteorological Fall and the Labor Day Travel Forecast
Published: Sep. 1, 2023 at 1:30 PM CDT
QUINCY (WGEM) - September 1st is the first day of Meteorological Fall, which lasts until November 30th. Meteorological seasons are defined by the Sun and the tilt of the Earth. However, astronomical seasons - or seasons as we know it - are defined by the calendar instead of the Earth's juxtaposition to the Sun. Astronomical Fall begins on September 23rd in the Northern Hemisphere. Therefore, it is Meteorological Fall and Astronomical Summer for nearly the next 3 weeks. Once September 23rd arrives, it will be both Meteorological and Astronomical Fall.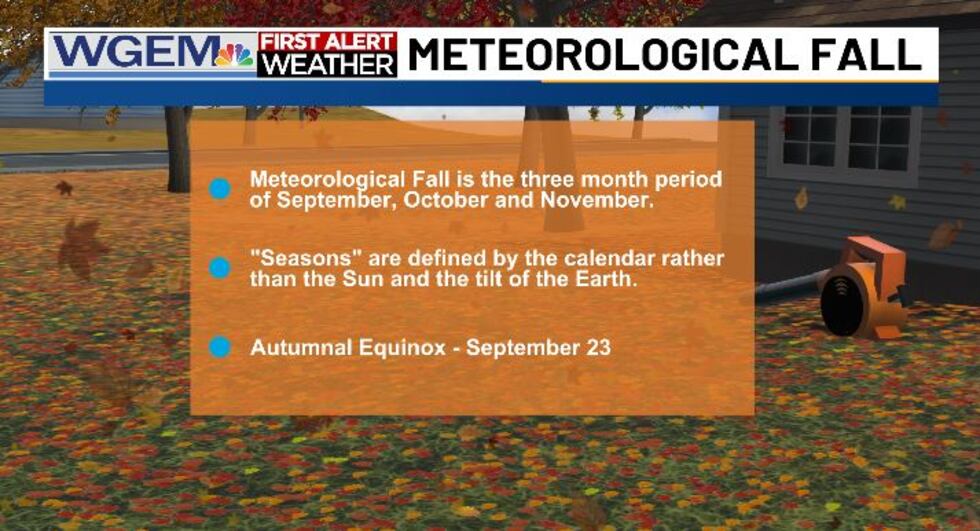 With that said, temperatures will return to more of a "summery" feel this Labor Day Weekend. With abundant sunshine in place through at least Labor Day, temperatures will be able to climb into the low 90s by Sunday. If you are doing any travelling across the Midwest for the holiday weekend, you will not need the umbrella, rather you will want to bring a pair of sunglasses, sunscreen, and the bottle of water.
Dry and hot weather this weekend will make for the perfect opportunity to take one last dip into the pool before the cold season takes effect.
Copyright 2023 WGEM. All rights reserved.