Relief from the heat is in sight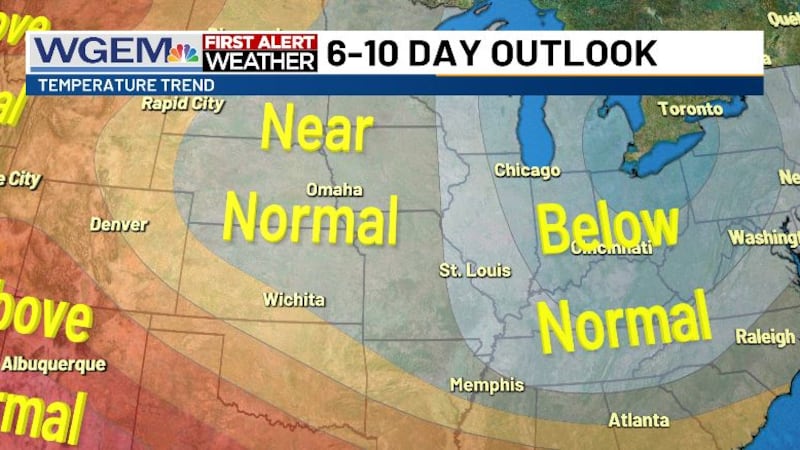 Published: Sep. 4, 2023 at 6:46 PM CDT
QUINCY (WGEM) - While Labor Day is the unofficial end of summer, it sure felt like summer across the tri-states Monday. Temperatures across the board jumped into the low 90s as heat indices approaches 100 degrees. Southerly winds from the Gulf of Mexico of 5-15 mph with gusts near 25 mph are helping dew points reach 70 degrees across the region, which will continue through overnight. Temperatures will only bottom-out in the low-to-mid 70s Monday night as southerly winds continue to keep dew points high. Some decrease in clouds is expected through Tuesday, but gusty southerly winds will keep dew points near 70 degrees and highs near 90.
Late Tuesday night, a cold front will approach from the west. It will be moisture-starved, so rain chances will be minimal overnight Tuesday and early Wednesday morning. Two things many tri-state residents will notice through Wednesday is much drier air and cooler conditions. High temperatures on Wednesday will hover in the low 80s with abundant sunshine. Overnight lows Wednesday night will be a lot cooler than the previous few nights as temperatures will dip to near 60 degrees. This will be the perfect opportunity to go ahead and give the air conditioners a break, once again, and open up the windows overnight.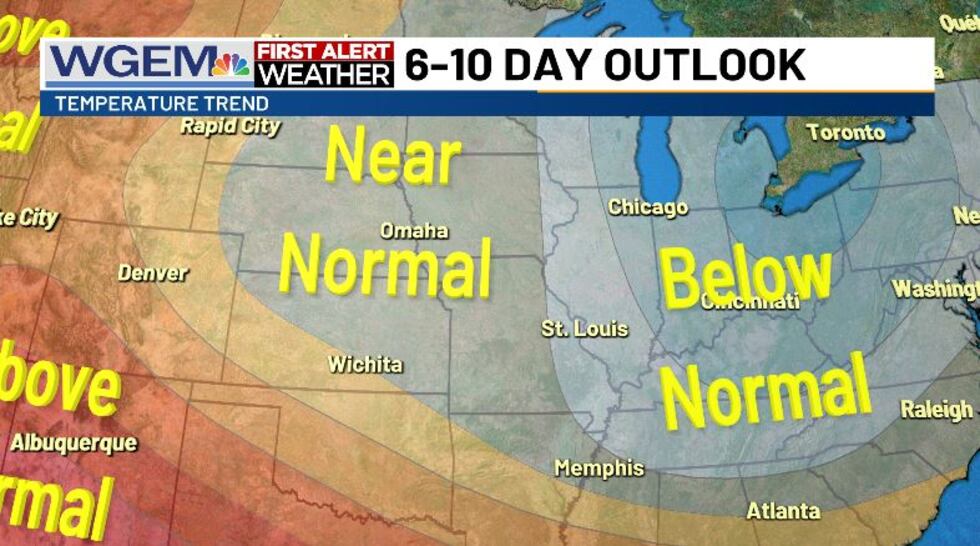 A tranquil end to the work week is in the cards as more sunshine continues. Daytime highs will hold steady in the low 80s and overnight lows briefly fall below 60 both Friday and Saturday night. A few scattered thunderstorms may push into the region from the west Sunday night and heading into Monday of next week, but temperatures are likely to continue to run near to slightly below average over the next 6-10 days.
Copyright 2023 WGEM. All rights reserved.