61 face RICO charges in 'Cop City' Atlanta police training center protests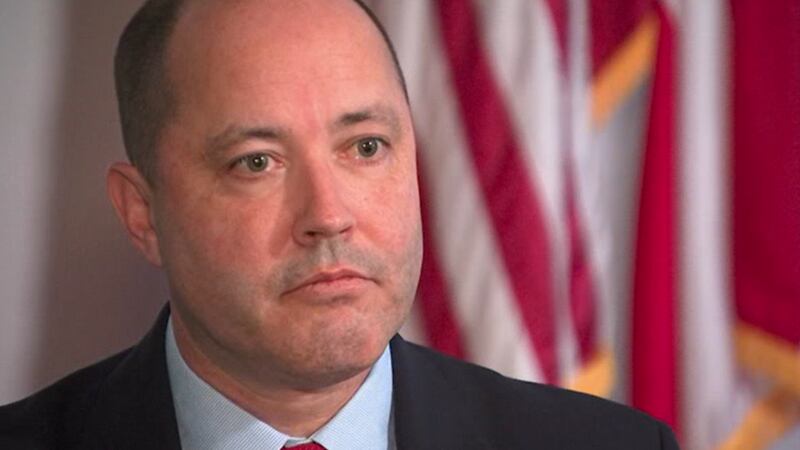 Published: Sep. 5, 2023 at 1:24 PM CDT
ATLANTA, Ga. (Atlanta News First/Gray News) - The state of Georgia has filed organized crime charges against 61 people in connection with their protests over Atlanta's controversial new police and public safety training facility, according to court records.
The charges stem from the state's Racketeer Influenced and Corrupt Organizations act. The indictment was brought by Republican Attorney General Chris Carr, who previously suggested RICO charges could be coming.
The list includes Marlon Kautz, Adele Maclean and Savannah Patterson, organizers for an Atlanta bail fund.
Fulton County Superior Court Judge Scott McAfee was originally assigned the case but recused himself. McAfee has also been assigned the massive RICO case against former President Donald Trump and 18 other co-defendants accused of attempting to overturn Georgia's 2020 presidential election.
The "Stop Cop City" effort has gone on for more than two years and at times has veered into vandalism and violence, with protesters having been accused of throwing rocks and Molotov cocktails at law enforcement officers.
But opponents, who have been joined by activists from around the country, say they fear it will lead to greater militarization of the police and that its construction will exacerbate environmental damage in a poor, majority-Black area.
As approved by the City Council in September 2021, the land is being leased to the private Atlanta Police Foundation for $10 a year. The proposed referendum would seek to cancel that agreement.
Opponents said more than 35,000 signatures have been collected towards the effort to get the issue of the public safety training center known as "Cop City" on an upcoming ballot.
Organizers with Vote to Stop Cop City Coalition would not give a specific total but said they are well over 35,000 towards their goal of 70,000 signatures.
In June, opponents of the proposed training center said they need to gather the signatures of 15% of the approximately 469,000 city residents who were registered to vote in the last election, which would be 70,330 signatures.
In June, the Atlanta City Council approved roughly $67 million in public funding for the proposed project.
On late July, a federal judge ruled in favor of DeKalb County residents who were seeking to collect signatures for a referendum on the controversial Atlanta Public Safety Training Center. The judge also allowed for the signature-gathering window to be extended.
Copyright 2023 WANF via Gray Media Group, Inc. The Associated Press contributed to the report. All rights reserved.