Showery start to the work week, with fall-like weather to come
Published: Sep. 10, 2023 at 11:09 PM CDT
QUINCY (WGEM) - Showers will begin to close in on the Tri-States Monday morning, so be sure to bring the umbrella when heading off to work. Intermittent rain will continue through the afternoon timeframe, as a cold front slides through our area.
The passage of Monday's cold front will hold daytime highs 7-10 degrees below average for most of the Tri-States. Rainfall totals will be uniform for most of everyone, near a tenth of an inch.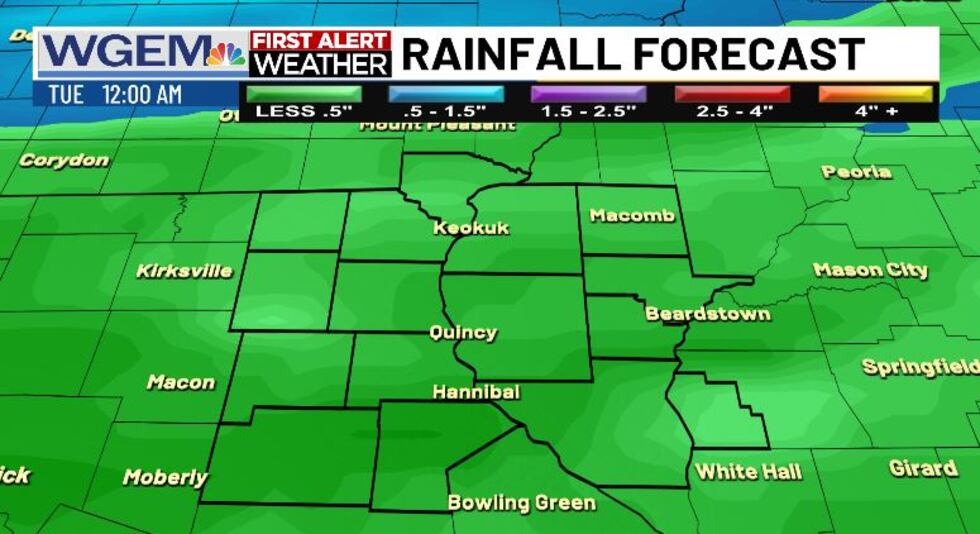 After Monday's cold front pushes east of us, skies will gradually clear out and temperatures drop into the 50s Monday night. The rest of the work week will feature highs hovering in the low 70s with ample sunshine thanks to high pressure. Some places across the northern tier may dip into the upper 40s Tuesday and Wednesday night, which will really make things feel like Autumn. Dry and comfortable weather is expected through the weekend, making for perfect conditions for outdoor activities.
Copyright 2023 WGEM. All rights reserved.