Gradual clearing on Thursday, with severe potential over the weekend
Published: Sep. 21, 2023 at 8:18 AM CDT
QUINCY (WGEM) - Wednesday's disturbance is moving out of the region, which is leading to gradual clearing this Thursday. This will help daytime highs to jump into the middle and upper 70s through Thursday afternoon, which is near normal for this time of year. By Thursday's evening commute, conditions will be partly cloudy to mainly sunny, so be sure to wear the sunglasses when leaving work.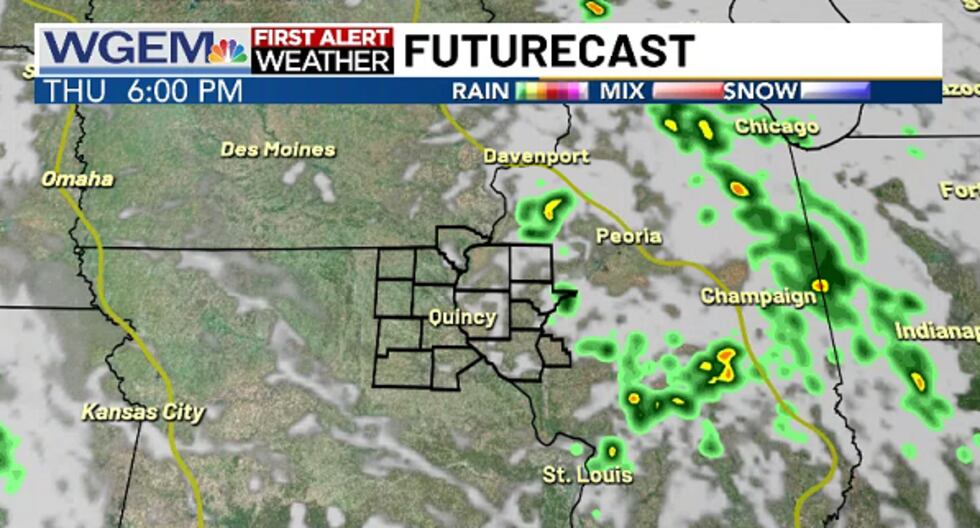 Clouds will return Thursday night ahead of another disturbance that could bring a few showers into the region early Friday morning. With that in mind, it may be a good idea to bring an umbrella with you on the way to work on Friday. Luckily, Friday doesn't look to be a washout, and Friday should end on a quiet note.
Saturday will begin with partly cloudy skies and daytime temperatures will be more reminiscent of the first day of summer rather than the first day of autumn. Thunderstorms will roll into the region late Saturday, some of which may turn strong to severe. In fact, places along and to the west of the Mississippi River are under a level 1 of 5 risk to see severe weather late Saturday. Our main risks for severe weather are large hail and damaging winds.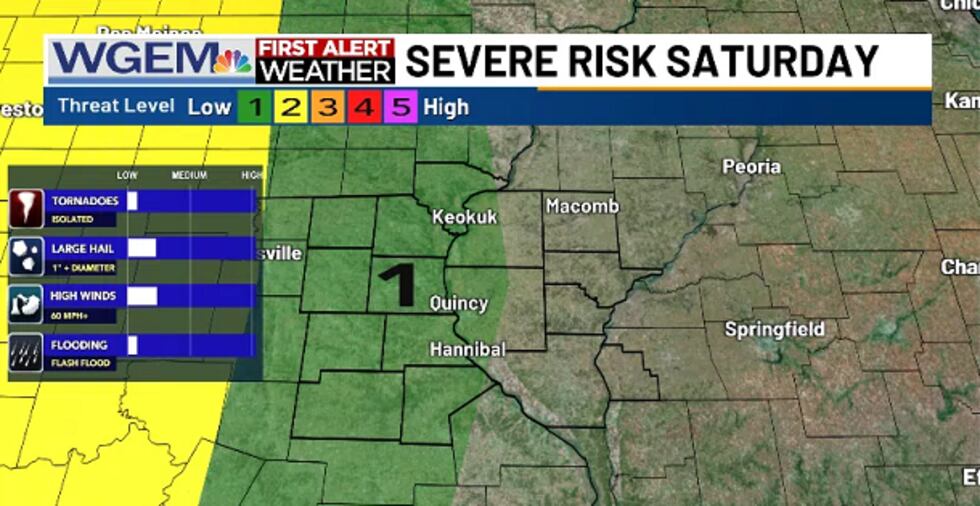 Sunday features scattered thunderstorms early in the morning, and then we see drier and more fall-like weather take shape heading into next week. Temperatures will return to near average next week, which this time of year is in the middle 70s.
Copyright 2023 WGEM. All rights reserved.