Missouri Department of Corrections officers no longer with department after inmate escaped custody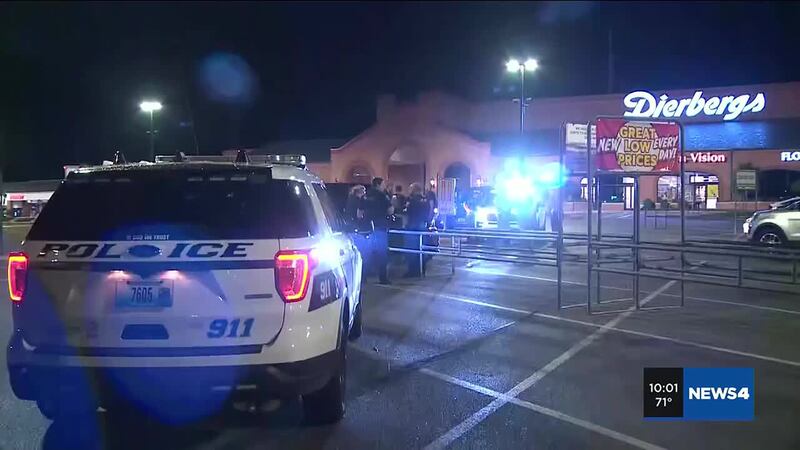 Published: Sep. 21, 2023 at 6:17 AM CDT
|
Updated: Sep. 22, 2023 at 1:33 PM CDT
ST. LOUIS, Mo. (KMOV) - Two Missouri Department of Corrections officers are no longer with the department after Tommy Boyd escaped custody. The department has not said if the officers had resigned or were fired.
Boyd, 45, escaped Mercy Hospital South after being transported there from the Potosi Correctional Facility for treatment. He was last seen just before 4 a.m. Thursday by hospital personnel.
He was taken into custody without incident at a Dierbergs at the 7300 hundred block of Watson Road in Shrewsbury.
During a press conference Thursday, a representative from county police said they brought in all the resources needed to respond to this situation. After the press conference, St. Louis County police posted surveillance video on social media showing Tommy Wayne Boyd walking out of the hospital.
Lindbergh Schools announced it is implementing lockout procedures this morning in response to the escaped inmate. The school is still in session; however, exterior doors will remain locked and additional security in place during student arrival. Outside, police are searching inside cars and a drone could be seen hovering over a parking lot.
A photo released Thursday afternoon of Boyd was believed to have been taken following his escape. Police have not disclosed the location of where the photo was taken but said the blurred subject in the photo is a woman.
Boyd was described as 5′7″, 154 pounds with balding hair and a beard. He was last seen wearing a black sweatshirt, black jacket, and orange slippers. He was to be considered dangerous. It was unknown if he is armed.
Boyd is serving a 30-year sentence in the Missouri Department of Corrections for statutory sodomy.
Mercy South released the following statement Thursday morning following the escape:
"Early this morning, a prison inmate in the custody of two correction officers escaped custody while at Mercy South. There was no physical confrontation, no one was hurt, and video surveillance, which we have shared with police, shows the escapee leaving the hospital. There is no evidence he is still on campus, but to ensure the safety of everyone, we are conducting a complete search of all our buildings. We continue to assist St. Louis County Police in their search and investigation."
Anyone who saw Boyd was directed to immediately call 911. Residents were urged to be aware of their surroundings.
"I would recommend to the public do not approach him," said Tracy Panus with St. Louis County Police at an evening press conference. "We will continue searching throughout the night. This search is not going to stop until we locate him."
Please contact the St. Louis County Police Department at 636-529-8210 to speak to investigators if you have any information regarding the incident. To remain anonymous or potentially receive a reward, please contact CrimeStoppers at 1-866-371-TIPS(8477) if you have any information regarding the incident.
Copyright 2023 KMOV. All rights reserved.