Friday's storm chances and this weekend's severe weather potential
Published: Sep. 22, 2023 at 4:43 AM CDT
|
Updated: Sep. 22, 2023 at 11:39 AM CDT
Showers and storms will ease heading into early afternoon, and parts of the Tri-States will see some patches of sunshine. High temperatures will climb into the upper 70′s to near 80 degrees. Just in time for the evening commute, more scattered showers and thunderstorms should begin to pop up across the region, so be sure to bring an umbrella as you leave for work on Friday. The best chance for thunderstorms will be across the southern part of the Tri-States (Ralls/Pike/Scott).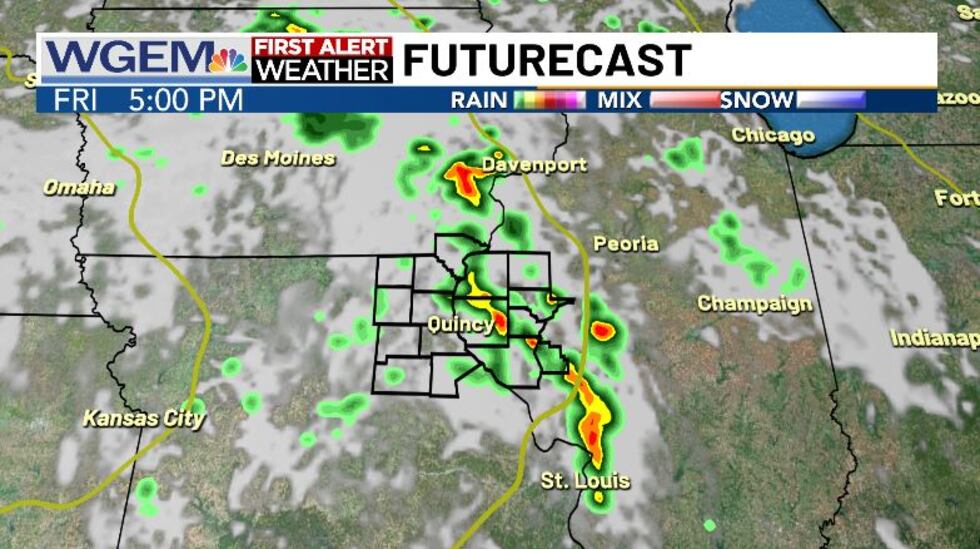 We will get another break from the unsettled weather Friday night as skies turn partly to mostly cloudy. Temperatures Friday night will be higher than average, in the low to mid 60s. Saturday begins on a mostly dry note, and much of the area will get to see mixed clouds and sunshine through the day as highs reach the low and mid 80s. A stray shower will be possible during the morning, especially west of the Mississippi River.
Saturday evening and overnight reintroduces the chance for thunderstorms, a few of which could be strong. Places just to the west of the Mississippi River are still under a level 1 of 5 risk for severe weather late Saturday evening, but the region shaded under a level 2 of 5 risk is sliding closer to the western fringe of the Tri-States, so it is important to stay up to date on the forecast, as this is a developing situation. Our main concerns with Saturday evening's severe weather potential are large hail and damaging winds.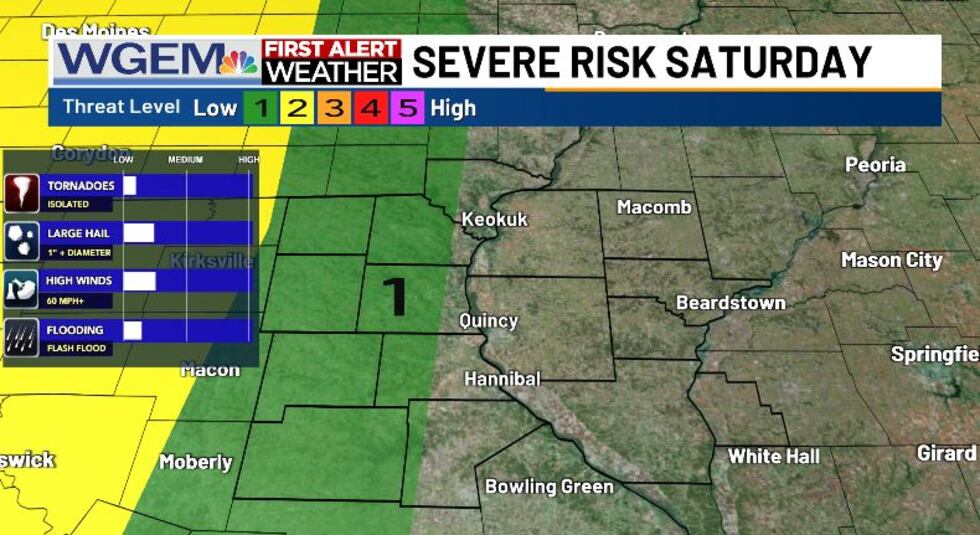 Copyright 2023 WGEM. All rights reserved.