A mix of Sunshine and Clouds with Scattered Showers Possible Today
Published: Sep. 22, 2023 at 4:34 PM CDT
|
Updated: Sep. 24, 2023 at 8:05 AM CDT
QUINCY (WGEM) - A warm and somewhat humid start to autumn is in store for the rest of the weekend. An occluded frontal boundary associated with a low-pressure system over the northern Plains will bring the threat of unsettled weather into the region through Sunday evening. While some sunshine is possible today, there's enough moisture to also bring the threat of scattered showers and a rumble of thunder across the Tri-States through Sunday evening. Many will likely stay dry, however.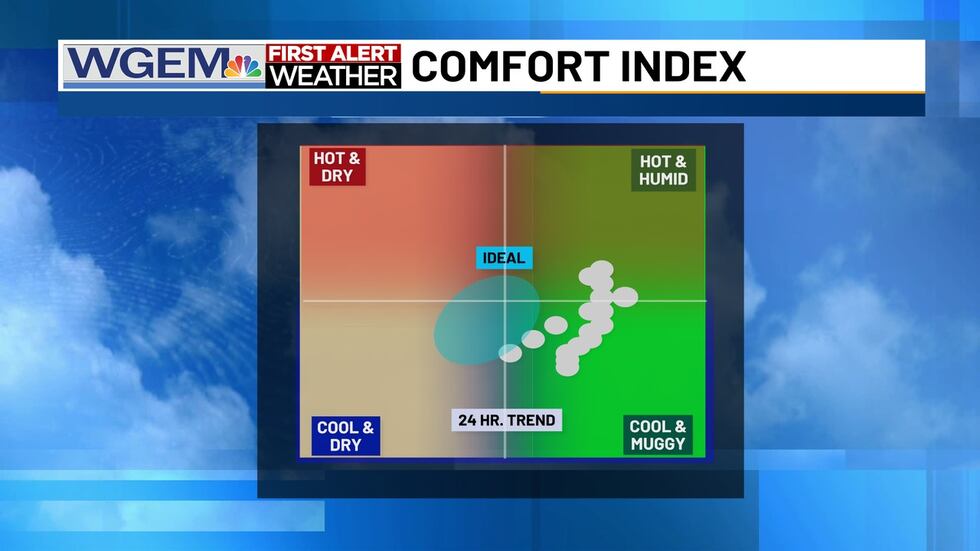 This front will initially usher in slightly cooler temperatures than what we saw on Saturday with daytime high temperatures for the first week of fall in the mid to upper-70s and overnight low temperatures in the mid to upper 50s.
While there is a chance for a scattered shower or two on Monday and Tuesday, temperatures will begin a slow climb into the mid-80s later in the week with otherwise mostly dry conditions expected. This will end up being a robust warm-up to end the first full week of autumn.
Copyright 2023 WGEM. All rights reserved.