Dry start to the work week and a summery start to autumn
Published: Sep. 24, 2023 at 11:27 PM CDT
QUINCY (WGEM) - A cold front that slid through the Tri-States Sunday will have pushed to east of the region by early Monday morning. Everyone across the area will wake up to partly cloudy and mainly clear skies and temperatures near to slightly above normal.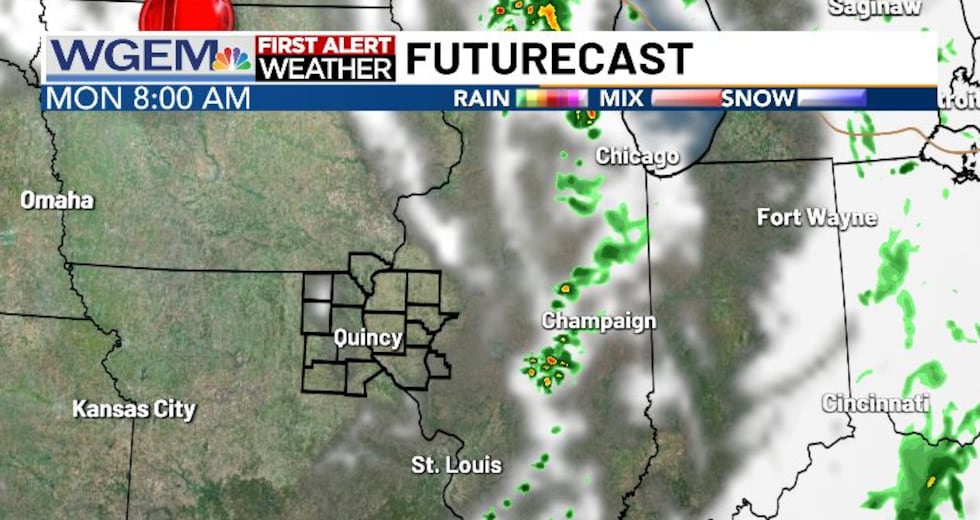 Monday will feature mainly sunny skies and temperatures a good 5-10 degrees above average, so this work week will start on a summery note in addition to a dry one. Our next best chance of rain will come Tuesday night, when a weakening low-pressure system will slide southward from the Upper Midwest. Overnight Tuesday and into the predawn hours of Wednesday morning, a few widely scattered showers may roll through the Tri-States. They should exit the region by the Wednesday morning commute, leading to another dry day ahead.
Thereafter, we see high pressure move in, which means the second half of the week will also be dry. In addition, temperatures will soar well above average. Near the turn of the calendar from September to October, daytime highs will be hovering near 85 degrees for most of the region with more abundant sunshine.
Copyright 2023 WGEM. All rights reserved.