Say hello to cooler temps
Published: Nov. 15, 2023 at 5:06 PM CST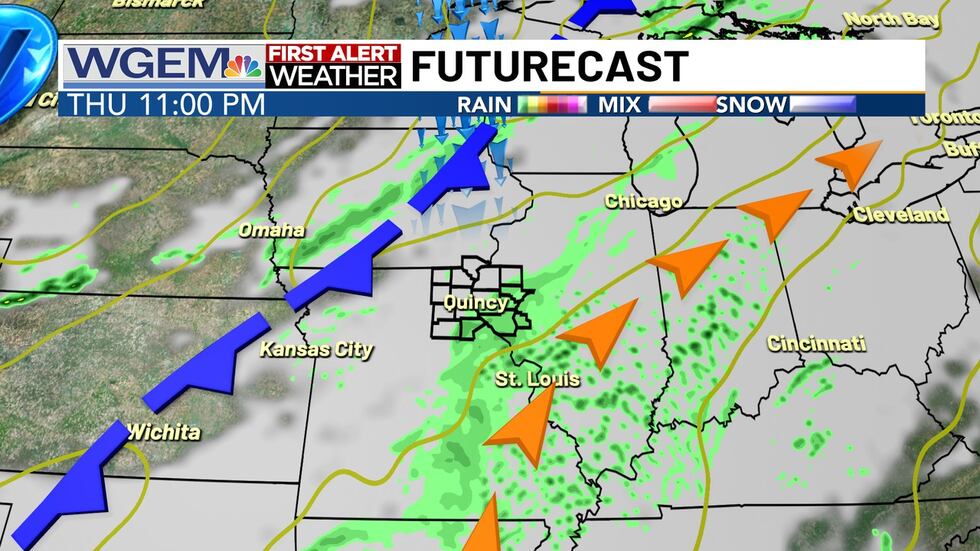 QUINCY (WGEM) - Say goodbye to the warm temperatures across the Tri-State area as a cold front will slide through the region early Friday. It is possible Friday's high temperature would come right after midnight or early in the morning. The wind will shift out of the north. It'll be a little bit on the breezy side, and it'll begin to usher in cooler temperatures by the time we get to 5 o'clock Friday the temperature should be down into the mid to upper 40s. Just ahead of that cold front on Thursday night, there may be a little bit of light shower activity. Once the temperatures begin to drop on Friday, we will drop down through the 40s, through the 30s and we will bottom out for a low on Saturday morning in the mid to upper 20s. Saturday and Sunday the temperatures try to rebound but will only make it to the mid 50s with sunny to partly sunny skies. Another shot at rain rolls into the area Sunday night through Tuesday as another push of cold air slides into the region. This reenforcing push of cold air looks like it is going to spell the end of any exceptionally warm temperatures like we've been experiencing the first half of November.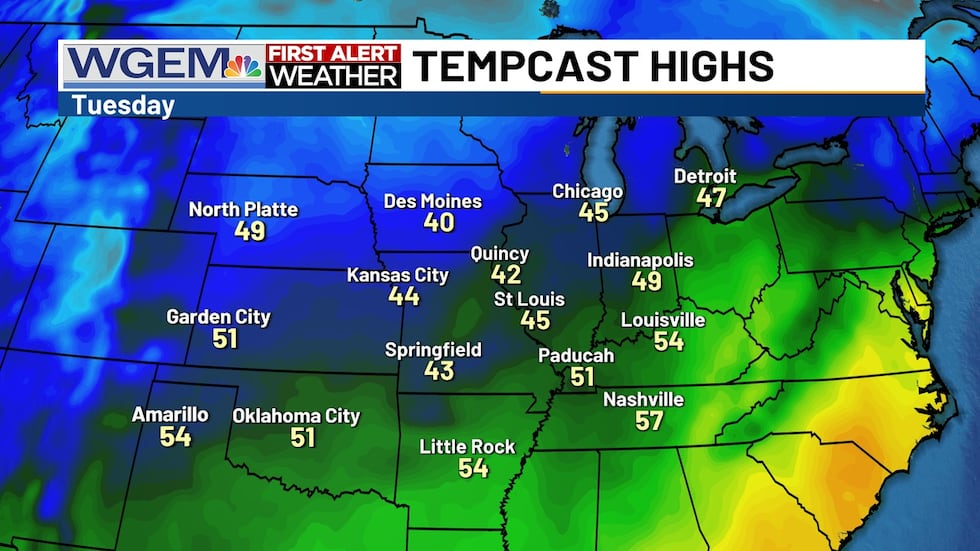 The second half of November looks colder than normal with daytime high temperatures running in the 50s and 40s through the end of the month. We are also tracking what looks to be a bit more of an active weather pattern on the Thanksgiving holiday weekend. Stay tuned to see if there will be any wintry weather showing up in the extended forecasts.
Copyright 2023 WGEM. All rights reserved.