Published: Nov. 16, 2023 at 4:47 PM CST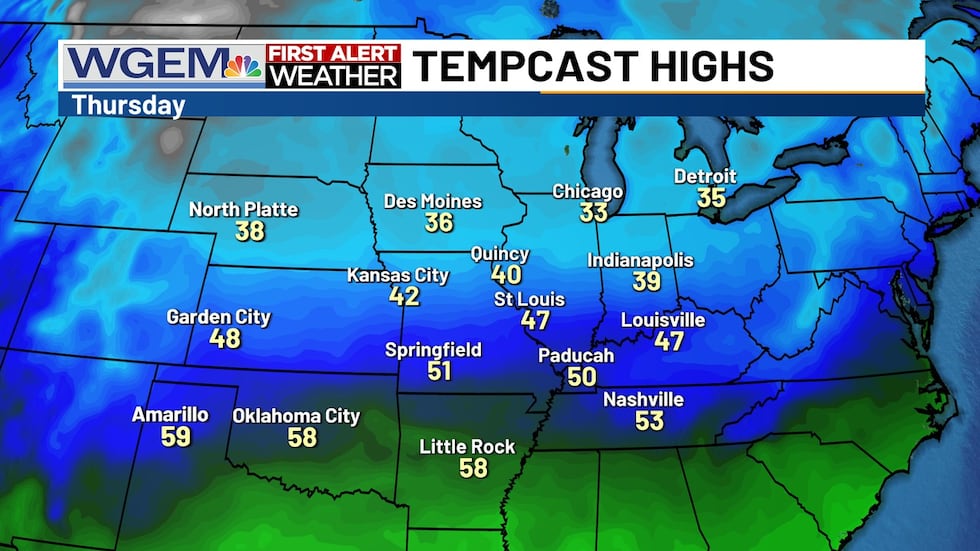 QUINCY (WGEM) - A cold front pushes into the region from the northwest sliding to the southeast. This cold front may spark a few scattered showers between now and early Friday morning. Once the cold front passes on Friday, we will see a clearing sky, but temperatures may have a difficult time making it up to the mid-50s for a high. The temperatures then on Friday night will drop down to a rather chilly mid-20s. That's a cool start to the weekend. However, Saturday and Sunday should have some decent sunshine and not a lot of wind. Temperatures should recover to near 60 for daytime highs. Beginning next week a much more active weather pattern will develop. While it will be more active, it will also be cooler than where we have been. High temperatures for next week will be in the 40s and possibly only into the upper 30s.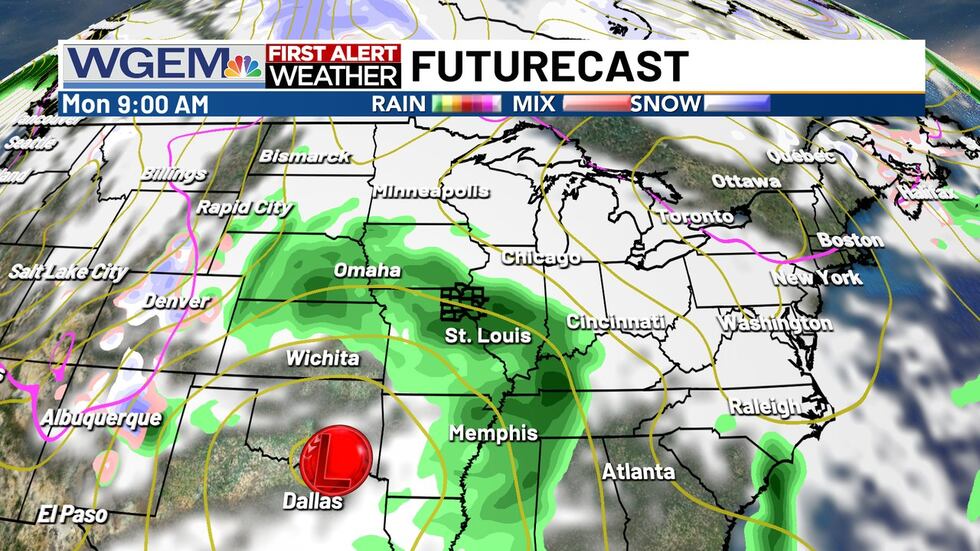 Forecast models indicate a wave of low pressure that develops in the four corners region and advances towards the Midwest Monday and Tuesday. The track of the storm is not exactly known but it does look like we will have rain in the forecast Monday night possibly lingering into Tuesday. The consensus track of this storm would keep any wintry-type weather north of the region.
Currently, your Thanksgiving Day forecast calls for a partly cloudy sky with the high temperature just reaching up to 40. You can expect about the same thing on Black Friday.
Copyright 2023 WGEM. All rights reserved.