Missouri State Highway Patrol warning people to be safe on the roads this holiday season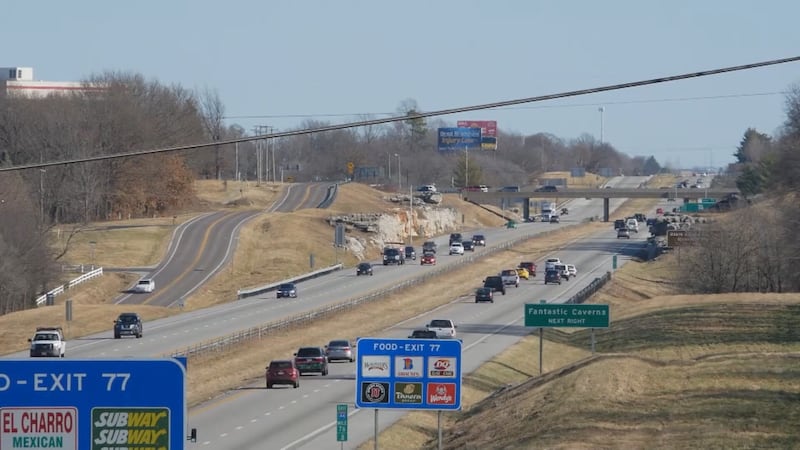 Published: Nov. 20, 2023 at 3:37 AM CST
|
Updated: Nov. 20, 2023 at 6:54 AM CST
SPRINGFIELD, Mo. (KY3) - AAA expects nearly 50 million Americans to hit the roads for this holiday week, and the Missouri State Highway Patrol is reminding you to stay safe on the roadways as you travel for the holidays.
"Just know that the eves of those holidays are going to be busy travel days. We will have all zones in the state for the Highway Patrol tailoring their schedules for that," said Sergeant Michael McClure with the Missouri State Highway Patrol Troop D.
More troopers will be out on the highways during these holidays, and they want to remind people of the importance of driving safely while you're out and about.
Follow all traffic laws, including driving sober, wearing your seat belt, and following the speed limit. Make sure you're paying attention on the roads as well.
"Watch your following distances, make sure they're increased, so you can see farther up ahead of you than the car in front of you and have that reaction to break if needed. That's pretty important. Regardless of that, just the regular speed limits, regular state laws, just make sure those are being obeyed," said Sgt. McClure.
Last year, the Missouri State Highway Patrol saw just over 400 crashes on Thanksgiving week, with eight fatalities and just under 120 injuries. They want that number to be lower, even zero, this year.
"Those were preventable, and if we could just relax, pay attention to the state laws, watch our following distances, be patient, be courteous, we can get those reduced," said Sgt. McClure.
Sgt. McClure said it's more important than ever to be paying attention with more motorists on the roads.
"Because of that increase in traffic, increase in motorists, and the fact that we want to get from point A to point B because we want to be with family and friends," said Sgt. McClure.
It's also important to be courteous to those around you as well. Relax, and be kind on the roadways.
"We have to be cognizant and aware of the humanity aspect of this and show that courtesy to merging traffic. Letting somebody out in front of us that if we're in a gridlock in traffic someplace, somebody's coming off of a ramp, let them in. It's going to take zero time to let that happen, and it will reduce the tensions and give somebody a friendly wave," said Sgt. McClure.
Americans won't just be taking to the roads. AAA says just over four million Americans will be hitting the skies as well.
To report a correction or typo, please email digitalnews@ky3.com
Copyright 2023 KY3. All rights reserved.