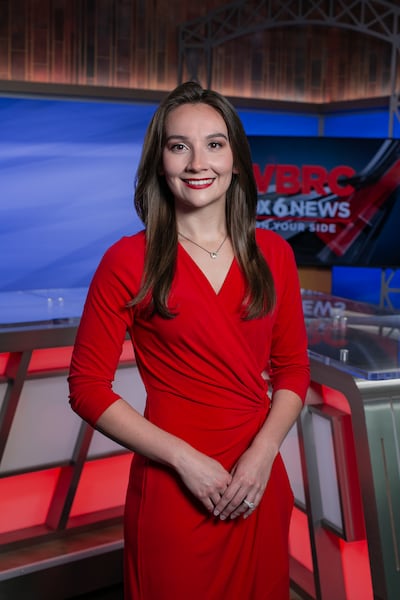 Taylor Pollock is a Reporter/MMJ at WBRC FOX6 news. She joined the team in May of 2023.
Taylor is no stranger to Alabama. She previously spent the last four years at WBRC's sister station WTVY in Dothan. Taylor started out as a weekend anchor/MMJ and was promoted to evening anchor at WTVY in March of 2020.
Before her time in Dothan, Taylor also interned at sister station WSFA in Montgomery, AL.
In her free time, Taylor enjoys listening to music and watching documentaries, and spending time with her family, cats, and dog.
Updated: Oct. 6, 2023 at 9:16 AM CDT
|
By
Taylor Pollock
and
Gray News staff
It wasn't until Wednesday that the family of a man who died Aug. 25 was told his body had been sent to a crematory.
Updated: Sep. 19, 2023 at 6:06 AM CDT
|
By
WBRC Staff
and
Taylor Pollock
Police in Birmingham, Alabama, said a band director was arrested for multiple charges following the high school football game Thursday night.
Updated: Sep. 5, 2023 at 9:29 AM CDT
|
By
Taylor Pollock
and
Gray News staff
He's been with the Vestavia Hills, Alabama, Police Department for five years and been serving in law enforcement for 20.